Marchwood IFA – Five Years Old This Month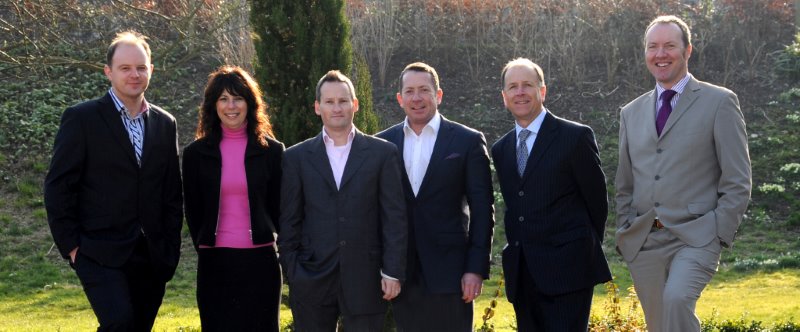 In July 2009 the UK economy was in a very different state than it is today. We were still trying to come to terms with the shock of the base rate dropping to 0.50% and the phrase "credit crunch" was never far from any financial commentator's lips. Borrowing had fallen significantly and savers had little to cheer in terms of investment returns. I am sure we could have a picked a better time to launch a financial advisory business but we were confident that, in the face of uncertainty and confusion, there would be customers that needed our help.
Five years later the UK economy is finally in recovery mode and we are very proud to say that our business has gone from strength to strength in that time.  The financial services industry continues to face many challenges, however. We have seen the introduction of tighter regulatory controls, more restrictive lending and an increasingly complex choice of options. There has been a loss of confidence in the banks following the payment protection insurance mis-selling saga and the availability of "advice" on the high street has diminished.
We are therefore confident of our ability in the next five years – and beyond – to fill the gaps left by the bigger institutions and to continue to help our customers through the provision of independent, sound and practical advice.
Here are our last 5 years in term of numbers:
£12.4m funds under management ("money invested ") which includes pension funds
Over 850 mortgages – adding up to £200 million of mortgage lending – completed
314 specialist buy to let mortgages making up a significant proportion of the 850 total
407 life assurance plans placed
Even more important than these figures, however, are the hundreds of satisfied customers who trust Marchwood IFA to give them professional, independent financial advice about mortgages, pensions, investments, equity release and protection insurance. Here are just four customers of many who have taken the trouble to thank us personally.
"With the economy at an all-time low, setting up as a Financial Advisor 5 years ago seemed less than sensible. However, the professionalism & plain good advice given by Marchwood from the beginning made it obvious that these guys were going to see things through. Never afraid to be honest or take a chance, I've never been anything other than totally satisfied with everything they have ever helped me with . . . in fact there's a rather nice holiday planned next year thanks to yet more solid, sound advice! Good luck & here's to the next 5 years."

(Paul Thrower, Bristol)

"My congratulations to Marchwood on their first five years, and all my very best wishes for their continuing success."

(Barbara Browne Weston-Super-Mare)

"We feel so lucky that we chose Richard Smith and Marchwood for our independent financial advice.  We have always had excellent assistance for investments, pensions, and mortgage advice.  Everything is always explained so we are clear on the options we have, and the best choice for our preferred risk level.   I don't hesitate to recommend them to both friends and family."
(Chris Leadbetter, Worthing)
"I have worked with Marchwood for the last five years.  They have assisted me with both business and personal financial advice.  Through that time, I have found them to be professional, thorough and knowledgeable and have had no hesitation in recommending them to colleagues and family."
(S Fairley, Director, White Pebble International, Chichester)
Here at Marchwood IFA we are delighted to have advised so many clients in our first five years. We never forget that you have a choice of who to trust and use for financial advice and we thank you for choosing us. We will try to repay your trust by giving you sound advice for as long as you need it.
Here's to the next five years!
The Directors of Marchwood IFA