June 25th, 2015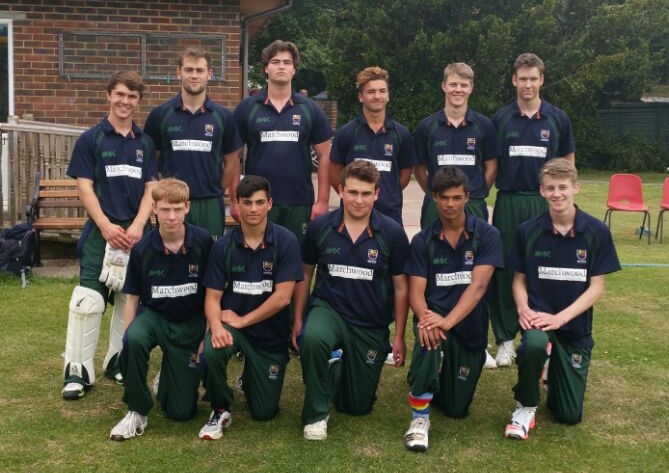 With a strong interest in supporting local youth sports teams, Marchwood IFA is proud to sponsor Chichester Priory Park CC Lions in this season's NatWest Under 19's T20 Blast competition.
Following the success of the Indian Premier League (IPL) and Australia's 'Big Bash', our country's own T20 Blast competition sponsored by NatWest is in full swing and already proving a big hit amongst cricket fans. So when our local cricket club, Chichester Priory Park, was offered the chance to enter a junior version of the T20 Blast, we were excited to assist them. The competition is designed to replicate the professional experience through crowd participation, music and white ball cricket played in coloured team strips. With the competition including teams from across the country this is sure to be a success.
Our financial assistance has enabled the team to purchase their very own green and blue kit so they can fully participate in the tournament experience.
The idea behind the U19 competition is a serious one and follows research by the England and Wales Cricket Board (ECB) into playing habits for junior cricketers. This research revealed that junior cricketers wanted a competition for themselves beyond Under 15 level, based on a shorter, more exciting game.
The tournament format is a group stage where every team plays each other twice. The winners of each group will play on finals day at Sussex Cricket Club home ground, Hove.
Following one win and one loss the Lions' next game is at Priory Park, Chichester, on Sunday 5th July, starting at 10am against top of the table Worthing Wizards.
The tournament is a great way for youngsters to enjoy playing and watching cricket, so get down and support your local team.