Interest only mortgages explained
Posted on 24th January 2019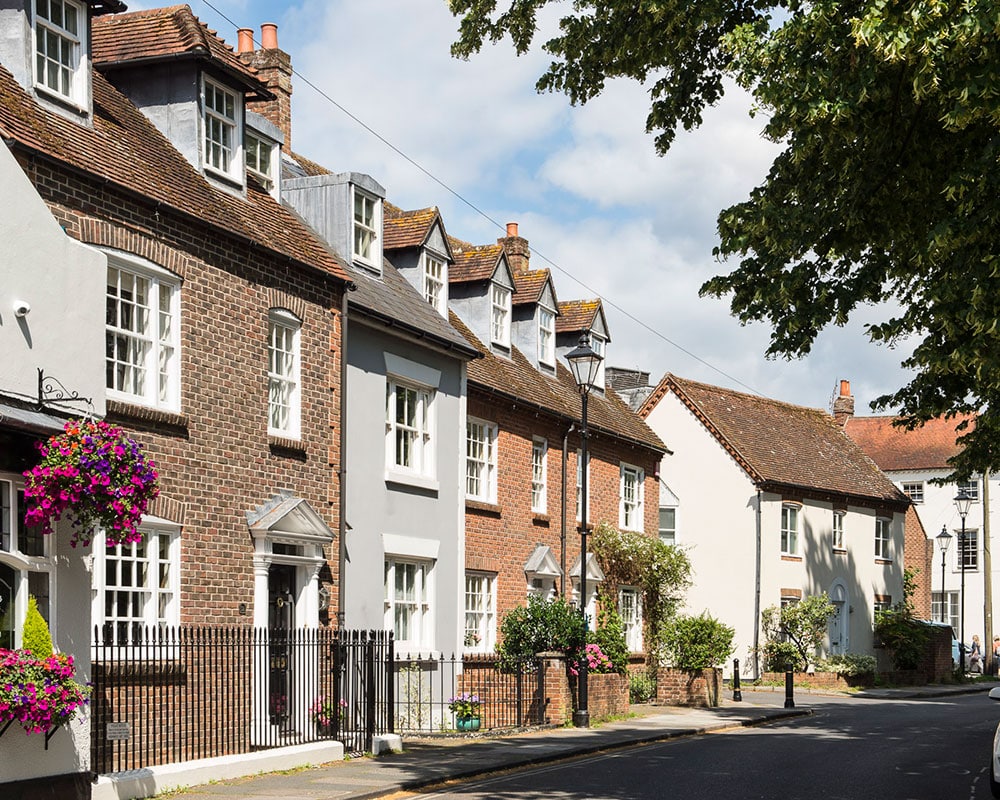 Interest only mortgages are homeowner loans where repayments only consist of interest charged on the total amount of capital borrowed. The Mortgage Market Review (MMR) of 2014 made changes to mortgage lending rules in response to the financial crisis of 2008. During 2014 interest only mortgages came under a lot of scrutiny. Changes to lending rules reduced the reliance on the anticipated value of properties at the end of a mortgage term – when the capital borrowed is due for repayment. And also reduced the reliance on expected inheritance for borrowers. At the same time there was an increased reliance on proof of sustained earnings, and a requirement for safety-net savings to cover unexpected reduction of income. As a result, the number of lenders offering interest only mortgages reduced.
Recently however, the variety of interest only mortgages that are available from lenders has increased; including lifetime interest only mortgages for people aged from 55 years' old.
The appeal of interest only mortgages
For those borrowers with at least 25% deposit or equity in their property then interest only mortgages are an option again and can appeal.
In the southeast and in London where property prices are typically higher, buying a property with an interest only mortgage may mean that mortgage repayments are more affordable. Where mortgage applicants have irregular earnings; because they are free-lancers, self-employed or business owners, the lower monthly repayment commitments of an interest only mortgages might also hold more appeal.
For buy-to-let investors interest only mortgages can help to maximise rental yields, and for others an interest only mortgage may create an opportunity to get on the property ladder.
What to do at the end of an interest only mortgage term
For historic interest only borrowers, who do not have a repayment vehicle to repay the mortgage and do not want to sell; then there are options to mortgage again and remain in the property. If the borrower is aged 55 years' old or older, they may be eligible for a lifetime mortgage or a retirement mortgage.
There are several types of repayment methods available with lifetime mortgages such as "interest roll" where the monthly interest payments are rolled up onto the outstanding debt instead of having to pay monthly interest. There are also Flexible Lifetime mortgages which allow borrowers to make voluntary payments towards the mortgage if they want to. Some of these plans have monthly interest payment options; but if borrowers decide that they do not want to make any payments at all, they do not have to and the interest will again be rolled up onto the outstanding debt. Another option is Drawdown Lifetime Mortgages which enable borrowers to release the money from their property flexibly, as and when they need it. They can choose to keep the money in a reserve account ready to drawdown whenever they wish.
Interest will not build up on the money held in reserve until the borrower has released it, allowing them to minimise the amount of interest paid, whilst having the safety of a cash reserve.
For ageing borrowers; the term of mortgages available typically shrink. However; more and more lenders are offering mortgage products into retirement and it possible to have a term that will take you to the age of 85. The mortgage term and interest rates available for interest only, and for repayment mortgages vary widely. There is a lot to consider regarding the type of mortgage to take out, combined with the age and financial goals of the applicant.
As ever we would urge homeowners and would-be homeowners to speak to a specialist mortgage or equity release IFA.
Please call our team of Chichester-based IFAs on 01243 532 635 to arrange a consultation.
To discuss mortgages please ask to speak to James Mayne.
To discuss life assurance, serious illness cover, equity release (to provide for retirement income) and income protection insurances please ask to speak to Hamish Gairns.
To discuss pensions, retirement and investment plans (including ISA's) with us please ask to speak to Richard Smith.
Mortgages, lifetime mortgages, home improvement loans that are secured against a property, and remortgages are subject to the same regulation.
Meaning that homes are at risk of repossession if mortgage repayments are not made.