Degree educated pension savers most at risk from fraudsters
Posted on 15th November 2019
It was recently reported by The Pensions Regulator and the Financial Conduct Authority that victims of pension scams could lose up to 22 years of savings in just 24 hours. In addition; degree educated savers where most at risk from scams. Analysis carried out by joint regulators as part of ScamSmart showed that average pension pots valued at £82,000 were taken by fraudsters in 2018. Almost a quarter of those surveyed admitted to taking up a pension offer within 24 hours. Almost two-thirds where happy to accept unsolicited calls from pension reviewers.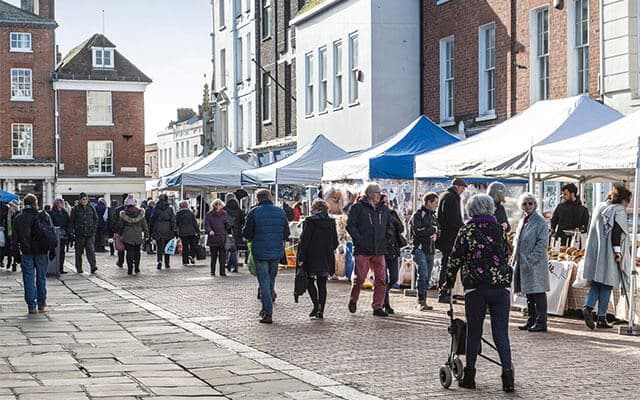 Degree educated people where 40% more likely to take up a pension review offer from a company and caller that they have never heard of before. But also, they were 21% more likely to take an offer to gain early access to their pension pots – both of which are very common scams according to The Pensions Regulator and the Financial Conduct Authority.
We spoke to retirement planning and pensions expert Richard Smith from Marchwood IFA about what to check for when choosing a pension reviewer.
"Though there is nothing wrong in principal about having your pension reviewed by a new company, I would advise people to check the following before booking a consultation:
That the company that they are speaking to is regulated by the Financial Conduct Authority (FCA).
If so, the company will have an FCA number, it's worth asking what the FCA number is.
That the person that reviews their pension is a qualified independent financial advisor (IFA).
At Marchwood IFA we have financial specialist IFAs. It is a good idea to ask if the review will be conducted by a pensions or retirement planning specialist.
Check if there are any reviews of pensions services for the company.
Check what the pension review process is, and how advice is charged for.
Many people want to discuss their retirement plan, or pension face-to-face. There is a lot to consider including retirement goals, lifestyle, living inheritance planning and health. If the company is call centre-based and does not have offices; it can be more difficult to check credentials of the caller and of the company. Consider asking where offices are located."
At Marchwood IFA we would start a pension review by getting to understand the lifestyle and financial goals of the client. Part of this process is assessing their time horizon – including future plans; attitude to risk, and cash flow requirements. We then consider current financial arrangements; salaries, existing pensions, savings and investments. We combine both evaluations and create a long-term financial plan. The new later-life plan is outlined in plain English, including the actions that the customer needs to take to put their retirement financial plan into practice.
At all times we tailor the service that we provide to personal requirements, making sure that we catch the life events that can change financial circumstances. We automatically update our clients' plans allowing for major life changes, such as the birth of a child, marriage, divorce or a change of employment as and when this is required.
We are always on the end of a phone and respond speedily to emails. Ultimately; we want to put our customers at the helm of their financial plan, safe in the knowledge that we are keeping things ship-shape for them. Ours is a personal service. We keep our clients informed and respond immediately to any questions that they may have about personal investments, or the wider economic environment.
There have been many changes to State Pensions, annuities, individual, private and workplace pensions. In 2012 the Government was forced to implement changes to ease the financial burden on the state and introduced 'Auto-Enrolment' into workplace pensions.
Now would be a good time to review your pension and retirement planning options. Please do not hesitate to contact myself, Richard Smith, here at Marchwood IFA for a pension review.