Property window shopping
Posted on 17th December 2019
Property window shopping is the most popular reason for visiting an online property site say Rightmove and Zoopla. This year the most viewed properties include a castle, and a penthouse apartment complete with a cinema room, gym and swimming pool. As the market for these multi-million pound properties is so small, the majority of views appear to come from people that are not in the market to make an offer.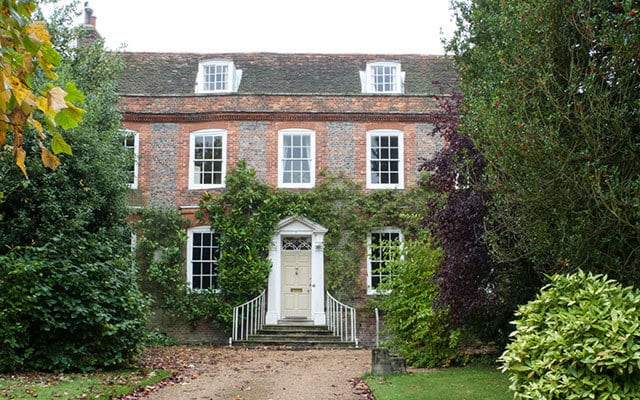 The second most popular reason for visiting online property sites is to research property prices. There is a lot to consider at the beginning of a property search. Whether the search is for a first home, a new home, or an investment property, the choice of mortgage products can quickly become complex. This is where Marchwood IFA can help. When it comes to understanding the mortgage market, our mortgage experts are not tied to specific lenders. This means that they have access to the whole of the market; and can find products that might suit a house hunter's budget better.
Despite a slow-moving market house hunters are still motivated buyers
Despite a slow-moving property market, around a third of people surveyed by Zoopla knew the exact house and street that they wanted to live. This proportion rose to 48% of the 6,000 people surveyed if the house hunters wanted to buy a property in London. Both Rightmove and Zoopla highlighted that motivated movers generally have a good idea where they want to live and what type of property they want to live in. House hunters also start their price comparison research well before considering mortgage options.
When it comes to considering mortgage options our service is all about delivering high quality advice and information at times that suit the client. For a number of clients, this means we never meet them face to face and conduct all our dealings over the telephone and via email. As we are office based; we are always available to update clients and answer questions quickly and easily.
Finding the right mortgage product is one thing but getting a mortgage offer is altogether different. This is where Marchwood IFA really can add value. Our sole objective is to get our clients what they want in the most painless way possible. When dealing with the banks this is not always straightforward, we collect everything required from the client and liaise on their behalf with the lender until the mortgage offer is produced.
We begin a mortgage consultation with an initial discussion. This allows us to understand the client's circumstances and requirements. From there we are able to start providing information on products that would be suitable. This is normally done via email. Often our customers are at the beginning of a property search so our dialogue could continue for several months. We pride ourselves on being very responsive to our clients' needs so, whether this requires an update on rates or an urgent decision in principle, we are on hand to help.
Call Marchwood IFA on: 01243 532 635 and ask for James Mayne, or book a consultation online.
Your home may be repossessed if you do not keep up mortgage payments.