Restarting the housing market
After the fourth consecutive month of house price decline, chancellor Rishi Sunak announced a temporary stamp duty holiday which is aimed at restarting the housing market. Marchwood IFA mortgage expert James Mayne explains recent changes to the housing market and the stamp duty holiday.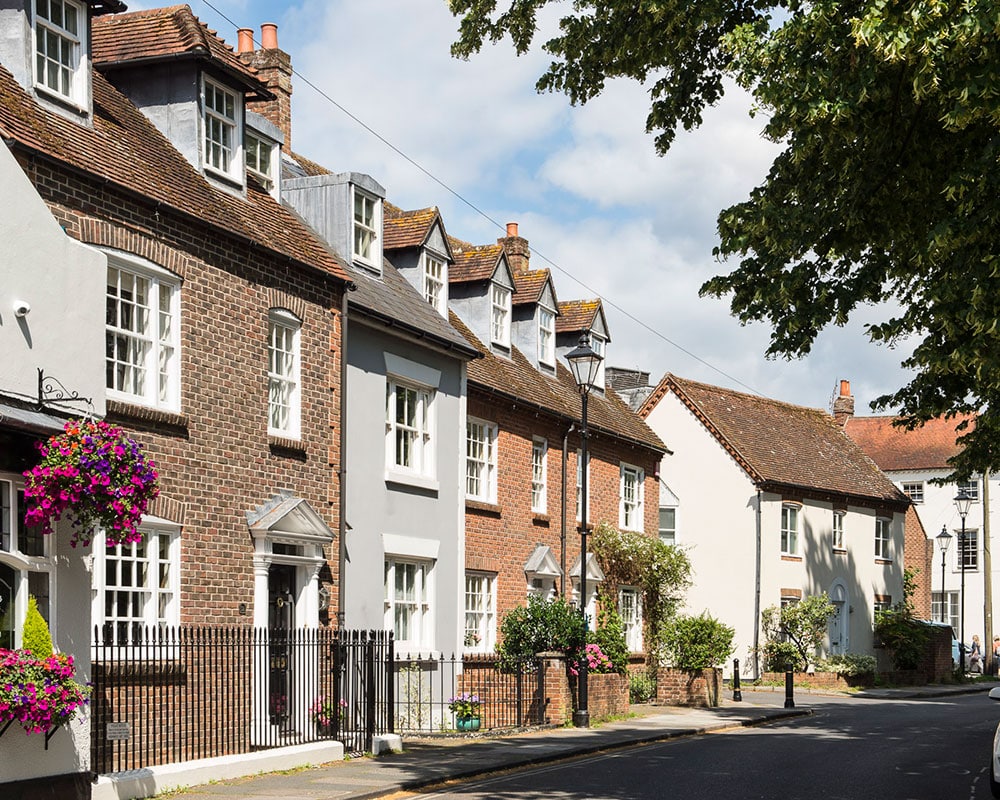 The stamp duty holiday explained
The chancellor announced a temporary holiday on stamp duty paid on the first £500,000 for all property sales in England and Northern Ireland on 8 July 2020.
Properties priced up to and including £500,000 will incur no stamp duty charges.
Properties priced at over £500,000 will incur stamp duty charges for every £1 above £500,000 as follows:
Properties priced at £500,001 to £925,000 will be taxed at 5%,
Properties priced at £925,000 to £1.5million will be taxed at 10%,
Properties priced at over £1.5million will be taxed at 12%.
The stamp duty holiday will last until 31 March 2021.
The announcement increases the stamp duty discount threshold for first time buyers from £300,000 to £500,000.
Previously non-first-time buyers paid stamp duty on all properties or land sold for £125,000 or more.
The stamp duty holiday is valid for any main residence property completion that occurs in England or Northern Ireland from 8 July 2020 to 31 March 2021.
Property investors and landlords are eligible for the stamp duty tax cut but will still pay an extra 3% of stamp duty in accordance with previous 'landlord tax' rules.
As the average house price in the UK is £237,616 (Halifax 7 July 2020) it is believed that the first-time buyer discount increase will largely impact house hunters in London and the Southeast. This is because average house prices are above £300,000 in London and the Southeast: £605,437 London (Zoopla July 2020) and £394,068 Southeast England (Zoopla July 2020).
Changes to the housing market
Though house prices have fallen four months in a row, the biggest change in the market has been the decrease in transactions. This is unsurprising as the sector was frozen during lockdown, with viewings and sales stopped by Government.
During May 2020 residential transactions were at 48,450, about 50% lower than May 2019. The May 2020 housing transactions figure does represent a 16% increase on April, as lockdown measures started to ease (Halifax Price Index). New buyer demand, though still negative at -0.5% in May; has increased considerably from -94% in April (RICS Residential Market Survey).
In June 2020 new mortgage enquiries were up by 100% compared to May. Average house prices fell by 0.1% in June 2020, however; this is a 2.5% increase on average house prices compared to June 2019.
The choice of low deposit mortgages has been particularly narrow during the coronavirus. In March there were 779 mortgage products available for applicants with a 10% deposit. At the start of July there are just 70 products available (moneyfacts.co.uk). Hopefully the return of 90% LTV mortgages by the Nationwide from the 20th will encourage other high street Banks to follow suit.
Commercial director Miles Shipside at Rightmove has noticed record levels of enquiries: "There's been record levels of enquiries since the market reopened on Rightmove which has been boosted even further by the stamp duty announcement".
If you are considering buying a property or land contact our mortgage specialist James Mayne: 01243 532 635.
Your home may be repossessed if you do not keep up mortgage payments.